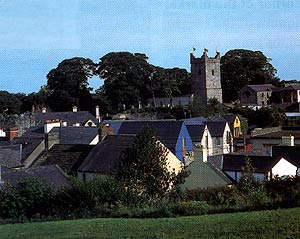 Carlingford is a wonderful and unique destination.
It is considered Ireland's best preserved medieval village with 3 castles, 2 Abbeys, a medieval town gate and narrow winding intimate streets.
Its origins go back to pre history with the present Norman town being established in the early 1400's. It was a prominent port and administrative centre until the early 1800's.
From then its lack of development for 200 years has preserved its historic character and left a genuine unspoiled gem.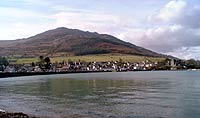 Consider this historic charm with the dramatic scenic setting (Carlingford Lough is one of Ireland's 2 Fjords) you will begin to get something of the magical flavour of the place which accounts for Carlingford's increasing popularity with the discerning visitor.
There is a wide range of activities in and close to Carlingford.
The Village Marina, with 200 berths, has become the centre of a vibrant cruising fraternity.
There are many golf courses of international quality within one hour's drive.
Hill walking both North and South of the Lough, in the magnificent Mournes,
is about as good as it gets.
The pre-history sites of the Boyne Valley and Armagh are an easy drive away.
Sea, river and canal fishing are on our doorstep.
But above all, Carlingford offers a sense of tranquillity, a space for doing nothing, in style, that cannot be purchased or manufactured. It just has it!